Hall of Fame Member, Pat Bacon, Honored By W. Honolulu Rotary Club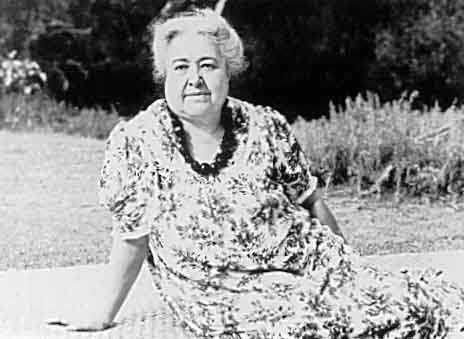 Mary Kawena Puku`i, inducted into the Hall of Fame in 1995, was recognized in her lifetime as the greatest living authority on Hawaiian culture.
On April 19, Pat Maka Bacon, the hanai daughter of Mary Kawena Puku`i, received the first "Mary Kawena Puku`i Award" from the West Honolulu Rotary Club in a special event celebrating the club's 50th anniversary. Rotary Club members Neal Okamoto, Thomas S. Thoma, and Karen Lee were instrumental in the award presentation. Pat was introduced by Ka`upena Wong.
In its program narrative about the award, the club noted that in keeping with "long tradition of recognizing and supporting our Hawaiian culture, we have established a new award to honor a non-Hawaiian person who has made a significant contribution to our Hawaiian community through their chosen vocation or field of endeavor."
Honoring the occasion with their music and dance were the Kahauanu Lake Singers, Nina Keali`iwahamana, Mahi and Gaye Beamer, Hawea and Kaina Waia`u, and Kumu Hula Gordean Lee Bailey and Mapuana De Silva.
Pat Bacon was employed by Bishop Museum for over fifty years, and continues as their Cultural Resources Specialist for the museum archives. She has served as judge at the Merry Monarch Festival since 1988, as well as the King Kamehameha and Merry Monarch festivals in Japan, among others.
The Hall of Fame congratulates Pat on the receipt of this important honor. "The perpetuation of this ancient dance expression owes its preservation to her," says Kahauanu Lake. "Kawena will always be Ke Kumu (the Source). Pat continues in her footsteps." Kawena was inducted into the Hall of Fame in 1995.
West Honolulu Rotary Club presents "The David Malo Award" annually to prestigious Hawaiians. Among recipients on the Hall of Fame Boards of Directors and Advisors is Gladys A. Brandt, Kenneth F. Brown, Elia A. Long, Kahauanu Lake, Mahiai Beamer , and the late Irmgard Farden Aluli (a Hall of Fame honoree.)

Hawaiian Music Hall of Fame
P.O. Box 4717, Honolulu, HI 96812-4717
Phone: (808) 372-8921
Fax: (808) 596-8680