1995 Hall of Fame Honoree
Mary Kawena Puku`i
(1895-1986)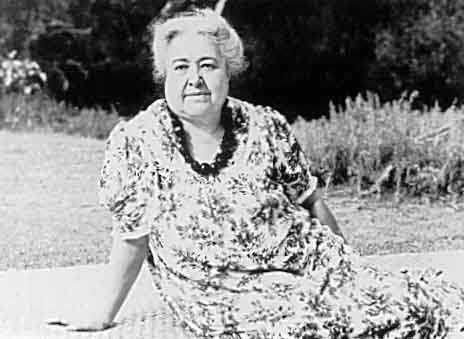 Mary Kawena Puku`i was recognized in her lifetime as the greatest living authority on Hawaiian culture. Recipient of many honors for her immense contributions to the fields of language, music, chanting and hula in her more than 80 year career, Kawena is perhaps most widely known for her authorship, with Samuel H. Elbert, of the Hawaiian Dictionary.
Her preeminence in Hawaiian music was her ability and power to communicate the essence of Hawaiianness through the lyrics which she wrote or edited for other composers. She had few rivals as a translator and was always ready to assist others; many composers considered her contributions indispensible to the success of their songs.
Kawena was also a talented chanter and composer who contributed more than 50 songs from Christmas carols to hula music, for which she won many awards. During 23 years at the Bishop Museum, she played a key role in translating, interpreting, and preserving chants and their cultural antecedents, thus providing a greater understanding of both spoken and written Hawaiian literary tradition.
In 1971, at the zenith of her long career, Kawena Pukui received Hawaiian music's most significant prize, the Hawai`i Aloha Award. Her legacy to Hawaiian music was the legitimizing of the endeavor to perpetuate our Hawaiian culture, for it is through chant and song lyrics that much of the drama and color of Hawaiian life was first preserved.
Hawaiian Music Hall of Fame
P.O. Box 4717, Honolulu, HI 96812-4717
Phone: (808) 372-8921
Fax: (808) 596-8680